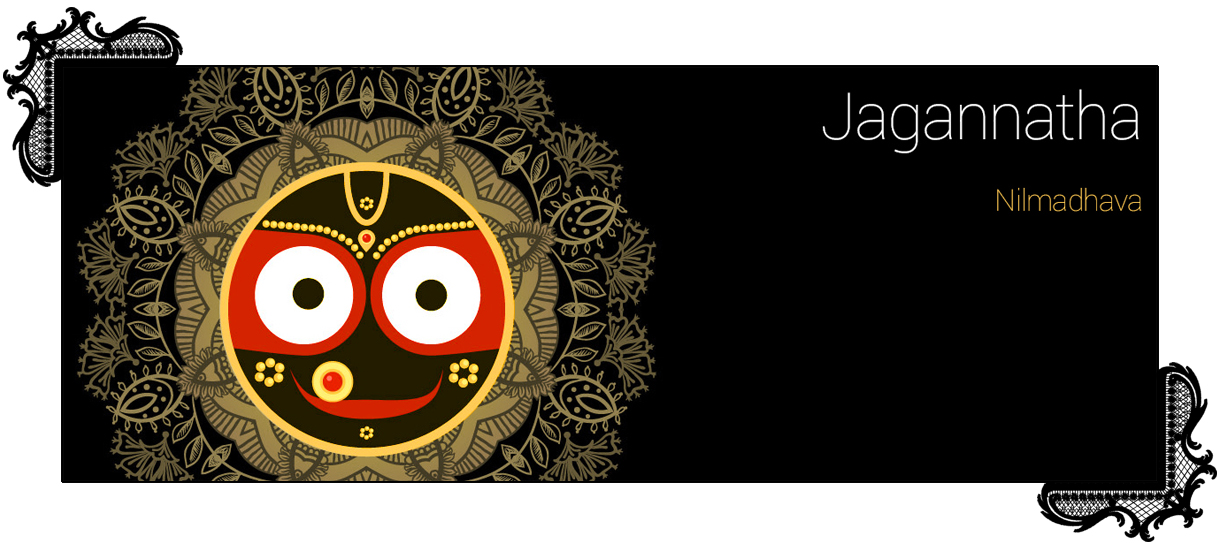 Jagannath: A preface
Preface
In Hinduism along with others like Buddhism, Jainism and Tantric traditions we find a plethora of belief systems, numerous schools of thoughts intertwined with countless idols like Jagannath, Shiva, Kali etc.
These idols are further classified into Vedic, Buddhist, Tantric and other tertiary groups. We have some deities who basically inspired other traditions to embrace and morph the structure and raise a new one like "Tara". This deity is in a serene feminine form in Mahayana Buddhism where as it is fierce when comes under Hindu Tantric belief.
There are many such inclusions happened due to political and religious strategies. These deities were publicized depending on social and administrative needs.
We see many such incidents recorded in history. At the time of British reign in India or even before during the Mogul invasions, the general mass became thoroughly weakened by fear and reduced to mere slaves. At that very moment just to infuse strength and to bring them out from the torments that zapped their self –confidence and the inner drive for revolution, few revered Tantric practitioners initiated the worship of "Kali" the fierce Goddess.
We become what we think or believe. This law manifested in the form of fierce rituals which demanded inner strength and sometimes it stood on the verge of cruelty. We can think of this as a whack of a whip which suddenly hauled the emotions of the common mass and a majority of them regained their inner honor and esteem to fight back against the tyranny.
But among all these belief forms, what we revere as Lord, one stands alone in the crowd who has a conspicuous absence of body parts where we generally observe more than the normal in all other deities.
The belief
"
Jagannatha
" or "
Nil-Madhava
" worshipped all over India, especially in Orissa. Mythically He is an "
Avatar
" or a divine incarnate of Lord Vishnu. The actual origin of this deity is still unknown. Some historians believe it to be originated in the Vedic era while some believe it has a tribal origin. While its evolution as a deity or "Avatar" is still undecided and though it has its origin from "
Vaisnavism
" still the historians and the religious horde are coherent on the idea about the non-sectarian image of this deity because not only this form is worshiped in Tantra as "
Bhairava
" the fierce God, it is also preached in Buddhist traditions, in Jainism as "
Jinanatha
" and in "Shaivism".
(For more info related to Mythological and historical fact, please refer to the video)
"Jagannatha" worship is predominant in Orissa as said before and people of this part of India consider Him as the most elevated one compared to other God or Goddesses though they do worship other forms. Outside Orissa, people worship this deity on the day of "
RathaYatra
" which falls on the early dates of monsoon.
Description
"Ratha" is a three storied hand pulled chariot in which Lord "Jagannatha",  "Subhadra" and "Balabhadra" resides on each of these compartments. (I will share an article on "Ratha Yatra" in details shortly).
The idol of "Jagannatha" reflects a humanoid form with large circular eyes with just an emerging but incomplete hands and feet's. We look with awe towards it and sometimes doubt on the mental condition of that person who crafted it from a single block of wood. Well, there is a mythical story to validate the structure but it doesn't contain the logic which can satisfy a mystic mind.
We know that for every form of worship or belief, there is a worldly explanation and an inner truth which is confided to few seekers. This is not an exception here. The so called incomplete idol conceals a truth to its pinnacle. A truth, which our Vedas and Upanishads and even in the codified "Puranas" have told at their highest note. The existence, consciousness, bliss trio which is differentiated in its word form. It actually came in its inner meaning is what we see in the idol of "Jagannatha".
The esoteric realm
"Jagannatha" simply means the Lord of the universe. The term "Jagat" in Sanskrit means something which moves. This whole universe with its tangible and intangible matter is always in a move. It has emanated from its source and shall fall back into it someday (
if "entropy" permits!
).
So basically from the start to its end, it's moving. It's moving within a confinement of time and space fabric. We don't really know where the boundary is. Modern science pictures this universe as an oval shaped (Egg like) structure. Well, this was imagined way back when the revered seers coined the term "
Brahmandah
" (Brahmah+undah) where "undah" literally mean egg and "Brahman" meant the creator.  So the modern theory of cosmic egg emerged from it.
"Jagannatha" is the Lord of the creator which actually means that He is the lord of "Brahma" and it's "Undah" and He pervades the universe. If He is present throughout the universe then He cannot move or in other words, there is no place for Him to move. So leg is useless and that's why He doesn't have any leg.
Insight
This moving universe within a confinement is a chaos within the order and the matter is traversing its progressive path from an initiation to annihilation. No matter what it is, it has to abide by the natural process of change. It is a law and it's inevitable. The Lord does not interfere or rather do anything. The universe follows a definite path and meets its ultimate fate unless someone finds a way to go beyond. He does nothing so no hand is required.
Upanishad says "I am that" and I am not the doer, I am the seer or the "Shakshi". I am the "Brahman" who resides within everything especially within human as we are more evolved on the basis of consciousness. The same "Brahman" is inherent in and through this array of creation. The declaration of Upanishad has manifested into the form of "Jagannatha". It has large eyes which remind us that He is not the doer, He is the seer and it is not "He" but "I". This "I" awareness is the motive behind the worship of this deity.
The nondualistic approach to the search for absolute is what we see in this idol. As "Jagannatha" is the Lord of the creator and his creation and as He is the seer of all so He must be "Brahman" who resides within us.
Conclusion
So practically we are moving on a path where we find us as the absolute goal. This Vedantic concept is codified in the form of this idol and that the ultimate purpose of worship. The method of worship has evolved through ages. Many changes have been introduced on the basis of mythological textbooks but the truth and rationale are still unchanged.
Truth never changes. "Kalatraya apitisthati iti Sat" which translates as "which remains same in all the three stages of time is the absolute truth".
The idol of "Jagannatha" perpetually points to the final goal of every piece of life at every point of time.
This "incomplete" deity actually takes us towards completion. From duality to non-duality.